Product Information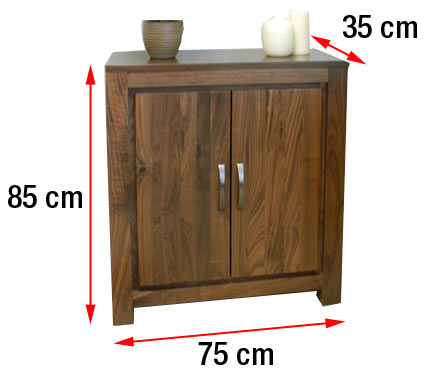 DIMENSIONS: W75cm x D35cm x H85cm
FEATURES:
Holds up to 20 pairs of shoes
Solid walnut
Holds up to 20 pairs of shoes
Bronze handles
No assembly is required
Resilient satin lacquer finish
Mayan collection
Baumhaus have created the Mayan range using top grade walnut. As walnut is a high class timber it is perfect for crafting unique, stunning furniture.
The beautiful wood grain is enhanced by the smooth, resilient satin lacquer finish topped off with antique bronze handles. Environmentally friendly, sustainable and built to last the Mayan walnut range is a real treat for the home.
The Mayan shoe cupboard is a really handy creation to help tidy those pairs of shoes away. Due to its design, you can easily store up to 20 pairs of shoes on the integrated shelves inside.
Constructed from solid wood, and with no veneers in sight, this is a great addition to any home to help keep your many pairs of shoes neat and tidy.
The top of the cupboard even adds valuable surface space for display or storage purposes. That makes the Mayan shoe cupboard even more practical without compromising on style or design.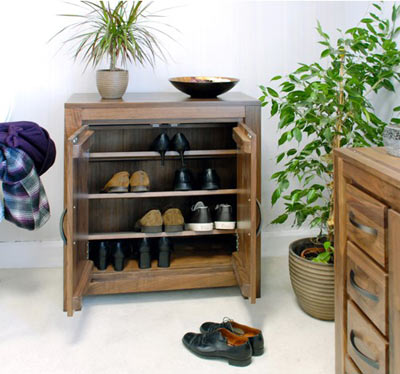 Item Code:
CWC20A
Assembly not required