Product Information
The item has two dents either side of the unit where it looks like it has taken an impact.
For further information on Grading and Guarantees please see the description below.There is ONLY ONE of these items in stock and it is available for quick delivery.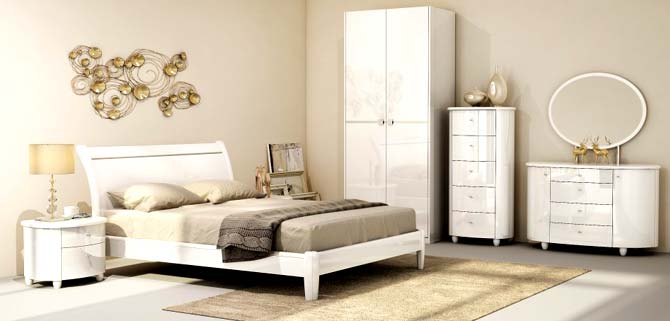 Features
Contemporary design
Curved detailing
Space enhancing white
Durable lacquered high gloss finish
Tough MDF construction
Mirror included
4 Storage drawers
2 Cupboards with internal shelf
Nickel handles
Pre-built – minimal assembly required
Aztec White range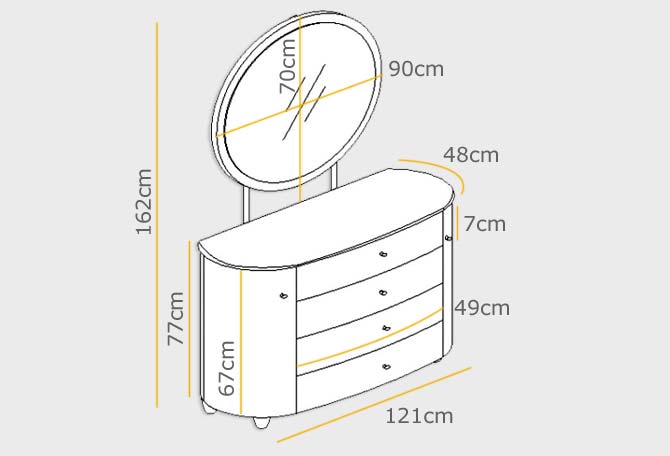 Sleek Lines
The Aztec white range features smooth curved detailing combined with a fresh high gloss finish which has its own natural shine, working beautifully with the Aztecs curves. With softer frame designs the Aztec range has a glamorous yet highly contemporary style.
Practical Storage
Complete with drawers, cupboard space and a mirror the Aztec dresser has it all. A great addition to the bedroom for plenty of concealed, practical storage space. The spacious surface top is perfect for holding cosmetics, perfumes and the hair dryer, equipped with a large oval mirror.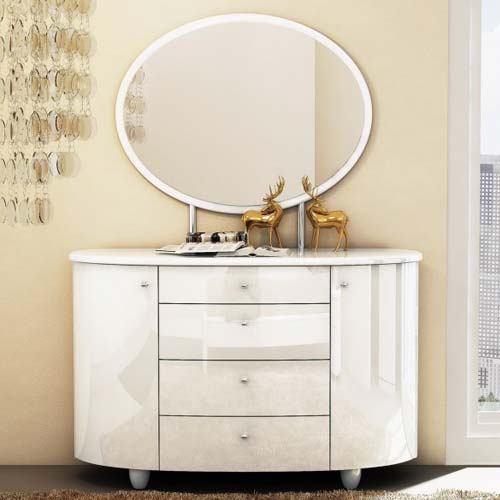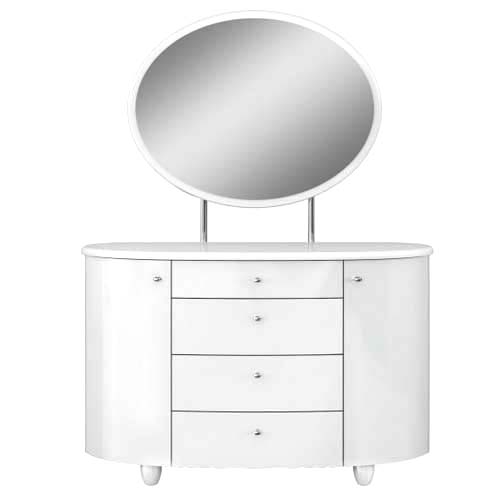 Natural Shine
Constructed from MDF the Aztec range is strong and solid. The range has been finished to a superb standard with desirable high gloss lacquer in crisp white. Complete with round, contemporary nickel handles.
Minimal Assembly
The Aztec dresser has been pre-built, meaning minimal assembly will be required when it arrives at your home.
Item Code:
77295417/1/AZT-DMWHT
Grade A2
Some minor scuffs and scrapes can be found on our A2 graded items but we can offer any advice on how to make them look good as new as well as provide you with a great discount. Not to worry, your item is still in full working order! Take a look at some of our Grade A2 items: