Product Information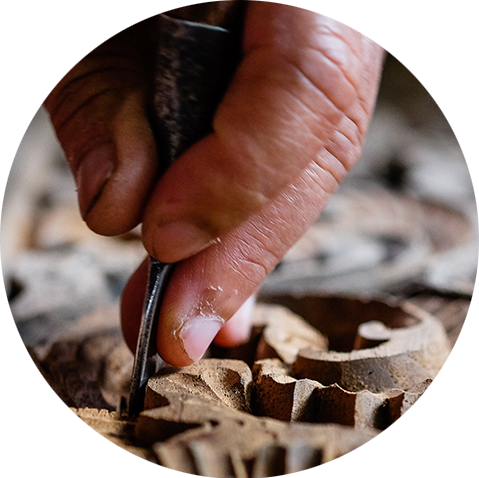 Handcrafted by Skilled Artisans
Using time-honoured techniques, our skilled artisans spend hours expertly hand crafting each and every piece of this range. Meticulous craftsmanship goes into the production process, ensuring premium quality whilst giving each piece its own unique charm and character.
Features we love
Attractive grey & white Zig Zag pattern is easy on the eye and instantly stylish
Each piece is individually handmade making it unique to you
Exclusive to us - you won't find it anywhere else
Use right away - there's no assembly required at all!
All about me
The Estelle cylinder side table with soft tonal colours of grey and white fits into any modern home. Beautifully handmade by skilled artisans, it has all the qualities to become an immediate focal point where ever you place it.
This unique table is set in a resin frame to create a mesmerising grey and white Zig Zag pattern. You won't find another like it as each piece is individually made, and what's more, it's exclusive to us for you.
Put it at the side of you whilst you relax and easily access your drink or TV remote. There's a big enough surface area to place your latest book too!
The cylinder shape means it is smooth all around and is ideal for those family homes with children as there's no sharp corners to worry about. It's delivered as a solid piece too so there's no assembly allowing you to use it straight away.
Need to know
Dimensions: H39 x W37 x D37 cm
Material: MDF & resin & Bone Inlay
Finish: Resin
Assembly required: No
Item Code:
EST001