Product Information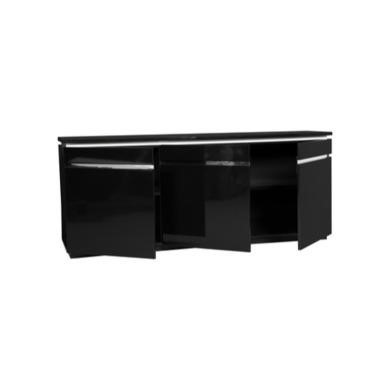 Sideboards have a variety of uses, making them ideal for any family home. Store and organize without comptomising on style, introduce this beautiful feature into your home

Dimensions:W200cm x D50cmx H83cm/ W78.7" x D19.6" x H32.6" Inches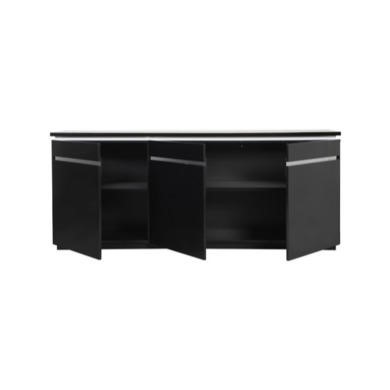 Quick Feature Summary:
•Large, 3 cupboard sideboard
•Solid MDF construction,sturdy design that is built to last
• Modern high-gloss black finish
• Smooth surface, really easy to clean and maintain
• A wealth of easy access storage with one double and one single cupboard
• Fitted interior shelves, ideal for organisation
• Other items from this range are also avaialble on site
• Please note: This item will require some simple self-assembly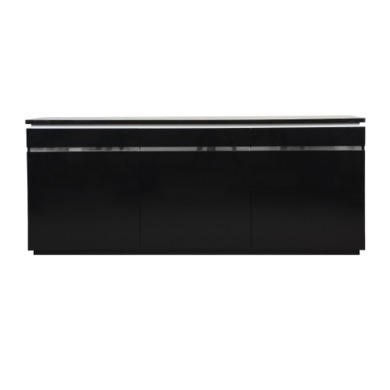 How Do I Look?
The ultimate in modern furniture design, this piece is guaranteed to be noticed in your room! Clean lines and a solid shape combine to create a sleek, high quality design. Dark, sumptuous, high-gloss black helps modernise your room and enhance the feeling of space with its natural shine.
What Am I Made Of?
Crafted from hardwood this is a strong, quality piece of furnitue. Finished in an ultra-modern, high-gloss black veneer, making the unit smooth to the touch.
Treat Me Right:
Incredibly easy to keep clean and maintain a sleek finish. Simply spray with a small ammount of polish and combine with a duster to enhance the natural shine of this unit.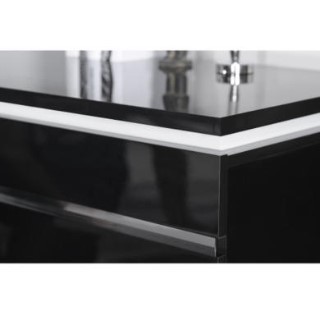 Who Are Skylight?
Creating innovative designs for the past 60 years Skylight are a French manufacturer in the Champagne-Ardenne (Dienville) region. Equipped with the latest furniture manufacturing tools. Skylight boasts of a completely automated process that ensures precise, quality production. Known for hand finishing each piece of furniture, therefor guaranteeing a high quality product.
Item Code:
FOL075029