Product Information
This item is as new. It is in excellent condition however the box has been opened.
For further information on Grading and Guarantees please see the description below.There is ONLY ONE of these items in stock and it is available for quick delivery.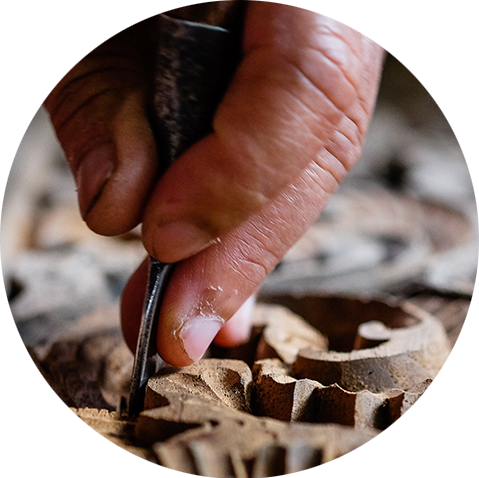 Handcrafted by Skilled Artisans
Using time-honoured techniques, our skilled artisans spend hours expertly hand crafting each and every piece of this range. Meticulous craftsmanship goes into the production process, ensuring premium quality whilst giving each piece its own unique charm and character.
This item is as new. It is in excellent condition however the box has been opened.
GRADE A1
Features we love
Mixed black & white Moroccan inspired pattern is ultra-stylish
Black iron metal base is highly durable and is sure to last the test of time
The frame design gives you extra storage space underneath if needed
Each piece is individually handmade making it unique to you
Exclusive to us - you won't find it anywhere else
Use right away - there's no assembly required at all!
All about me
The Estelle side table with mixed colours of black, white and grey undertones is perfect for any room. Beautifully handmade by skilled artisans with a sturdy black iron metal base; where ever you place it, it will look good and sure to be talked about.
This distinctive looking table is finished into a resin frame to create a gorgeous Moroccan inspired pattern. You won't find another like it as each piece is individually made, and what's more, it's exclusive to us for you.
Put it at the side of you for instant access or place in the hub of your living room for an immediate focal point. The tables' neat design is great for positioning a lamp, flowers plus the large surface area is enough to hold your drinks and snacks too! The frame shape allows you to tuck your slippers underneath too!
It's delivered as a solid piece which means that there's no assembly, allowing you to use it straight away once unpacked hence you can sit back, relax and admire this stunning piece of furniture!
Need to know
Dimensions: H50 x W45 x D45 cm
Material: Iron & with resin top, on MDF
Finish: Top: Dyed grey black, Base: Black powder coated
Assembly required: No
Item Code:
A1/EST002
Grade A1
This product is as close to brand new as you can get! The box was simply opened and then the product was returned to us so we discounted the price a little. The item is in full working order and in mint condition! Fancy shopping our most popular categories for some Grade A1 items? Check out the link below: