Product Information
This item is as new. It is in excellent condition however the box has been opened.
For further information on Grading and Guarantees please see the description below.There is ONLY ONE of these items in stock and it is available for quick delivery.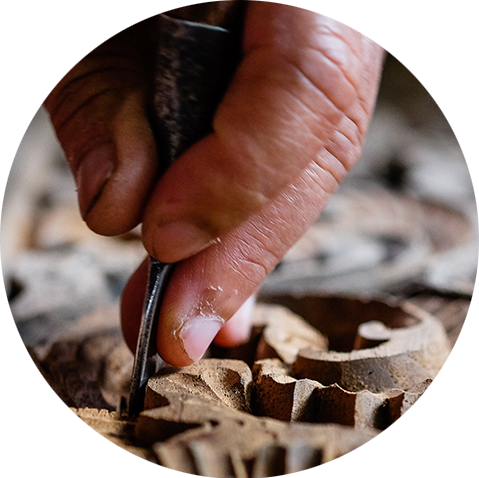 Handcrafted by Skilled Artisans
Using time-honoured techniques, our skilled artisans spend hours expertly hand crafting each and every piece of this range. Meticulous craftsmanship goes into the production process, ensuring premium quality whilst giving each piece its own unique charm and character.
This item is as new. It is in excellent condition however the box has been opened.
GRADE A1
Features we love
Each piece is expertly handcrafted by skilled artisans, which gives the piece its own rustic charm and characteristics, each piece is truly unique and individual to you.
The intricate floral design at the front exudes an air of elegance
It's handmade, so every piece has a unique element and personal touch
Its solid design means you can be confident it'll withstand the test of time
The spacious drawer and lower cupboard come in handy for storing away your clutter
There's absolutely no assembly required, so you can put it to use right away!
All about me
This charming side table commands attention without demanding it. Each piece is handmade to ensure the finest quality, whilst the ornate floral design on the front is certain to add a character and elegance to any space, be it your living room or bedroom. It offers versatile storage space with one door and one drawer, perfect for storing your bits-and-pieces out of sight. The side table is crafted from mango wood and finished in a solid grey, creating a stylish look to suit both modern and classic styles alike. Best of all, there's no assembly required, so you can let this piece make its mark as soon as it arrives. Also comes in white.
Need to know
Dimensions: H46.4 x W37.4 x D29.4 cm
Drawers dimensions: H12.5 x W39.6 x D33.5 cm
Material: Mango and MDF
Finish: Grey
Assembly required: No
Warranty: 1 year
More info
Intricate front floral design
Solid grey finish
Highly durable materials
1 door and 1 drawer
New Fraya collection
No assembly required
Item Code:
A1/FRA002
Grade A1
This product is as close to brand new as you can get! The box was simply opened and then the product was returned to us so we discounted the price a little. The item is in full working order and in mint condition! Fancy shopping our most popular categories for some Grade A1 items? Check out the link below: