Product Information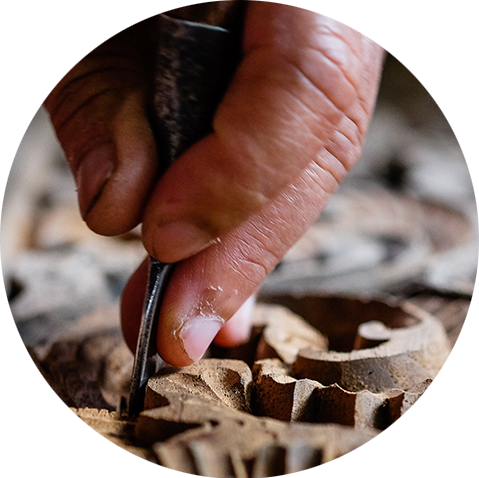 Handcrafted by Skilled Artisans
Using time-honoured techniques, our skilled artisans spend hours expertly hand crafting each and every piece of this range. Meticulous craftsmanship goes into the production process, ensuring premium quality whilst giving each piece its own unique charm and character.
Features we love
Their industrial design is right on trend, combining contemporary and rustic styling
The thick mango wood table tops have a beautiful wood grain with their own natural lustre
With substantial iron frames these tables will definitely last the test of time
Neatly storing within each other they're great for saving space
There's absolutely no assembly required!
Created using 100% vegan friendly materials
All about me
The embodiment of contemporary industrial design. These Suri nest of tables have a rustic aesthetic that's perfect for modern living.
All focus is drawn to the thick, solid mango wood table tops which feature a beautiful wood grain full of rich and warm tones. They have their own natural lustre giving the tables a fabulous sheen. Standing upon substantial welded iron frames with a grey coated finish you're ensured of the table's quality, they're sure to last the test of time. Neatly storing within each other these three tables are ideal for saving space and offering extra surface space when needed.
Whether you're positioning a lamp, displaying a fresh vase of flowers or just propping up a brew there's a table size to suit all. Best of all there's no assembly required. So once you've unpacked these little beauties you can sit back, relax and admire the trendy good looks of the Suri nest of tables.
Need to know
Large table dimensions: H55 x W55 x D50 cm
Medium table dimensions: H48 x W50 x D48 cm
Small table dimensions: H41 x W46 x D45 cm
Gun metal grey coated iron frame
Solid mango wood table top
Fully assembled
More info
Contemporary industrial styling
Neatly slotting together these 3 tables are ideal for saving space
Extra surface space just when you need it
Strong and durable construction ensures they will last the test of time
Beautiful wood grain full of rich and warm tones
With the natural wood grain and variation in tones each Suri piece is unique
Substantial welded iron frames
Thick, natural, solid mango wood table tops
No assembly required
Item Code:
SUR015