Product Information
Features
Ultra-modern design featuring LED lit centre
Inset LED lighting creates atmospheric lighting with different colour options
Clean cube inspired shape with spacious square table top
Sleek black high gloss finish, reflects the LED lighting beautifully
Makes for a show stopping centre piece
Assembly required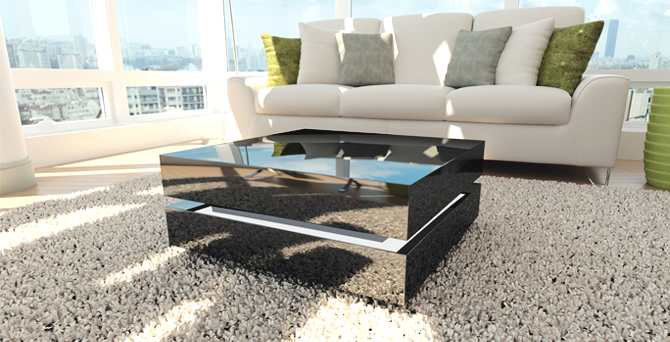 Dimensions: H35 x W80 x D80 cm
Show stopping style
Infuse your space with an ultra-modern touch with the Tiffany Cubic LED coffee table. This clean cube inspired design has been made with the intention to steal the show, as coffee tables sit central in your space why not make it a show stopper!
Glossy good looks
The coffee table has been made from a tough wood combination and finished in a deep, sumptuous, black lacquer. The finish is super glossy with a natural shine it reflects light beautifully. With an 80cm width and depth the Tiffany Cubic LED coffee table provides more than enough surface space for all your living room essentials.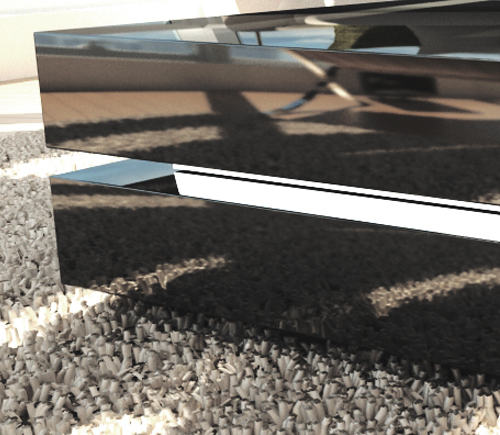 Set the mood
Featuring an inset LED centre this trendy coffee table can create its very own mood lighting. Glowing in a variety of colours from white, red, blue and green you can set and easily change the atmosphere of your space, ideal for parties and perfect for cosy night's in.
How does it work?
The lighting is very simple to operate. The LED strip within the crevice around the coffee table lets out a beautiful glow reflecting fabulously on the high gloss. The lights are powered by a battery pack, eliminating the need for any messy wires. And a remote control is included, enabling you to effortlessly switch between colours.
Assembly required
This sleek coffee table will be delivered flat-packed and self-assembly will be required. Included are easy to follow step by step instructions and assembly can be managed by one person. It shouldn't be too long before your placing this beauty central in your space.
Item Code:
TIFF015